Commercial Space Interior
Comments Off

on Commercial Space Interior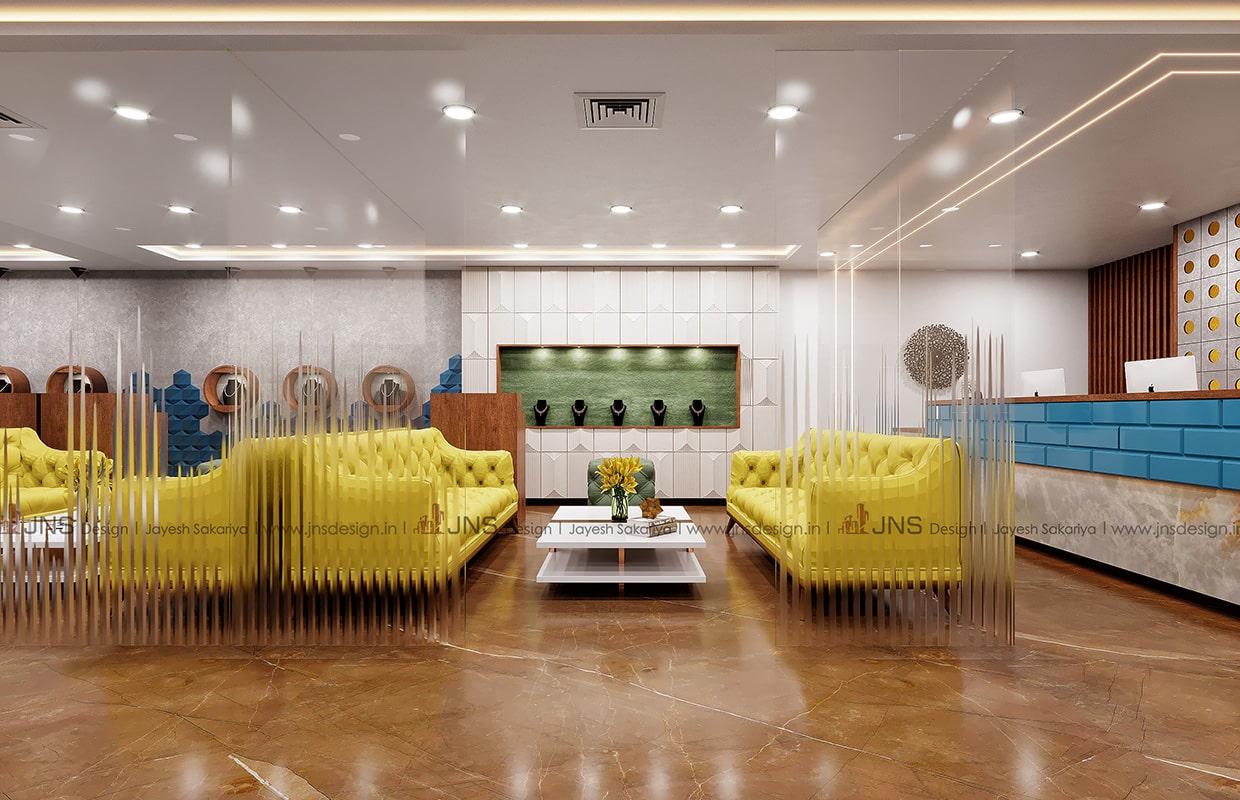 Commercial Space Interior
Adding on to the plethora of creativity, JNS Design offers a wide range of Commercial Projects. Inclusive of Architectural, Interior and Turn Key Projects, they also have their hands well synchronized at huger spaces, leaving one spellbound.
JNS Design has an indisputable outlook towards designing the spaces that belong to their patrons.
Commercial Projects handled and offered:
Spa
Just as your divine abode gives you the peace, an extraordinarily designed spa can soothe your mind, soul and body.
JNS Design has contrived their magic not only in the field of luxury, but also in the field of relaxation! They've designed a number of Spas and Salons making their mark and carving a stone of success!
Jewelry Showroom
Jewelry becomes more attractive when displayed well, and the display becomes more alluring when designed well.
JNS Design adding jewels in the showrooms, as well as their crowns, have engraved their footsteps in the concrete abode of jewels.
Office
A workspace is as important a part of life as your home is. More than 60% of the day is spent in a workspace, and hence having beauty around oneself becomes very important.
JNS Design has etched their beauty in the sleeves of the formals and hearts of the informal. They've benched themselves as one of the most renowned designers for commercial spaces, especially people's second homes!
Hotel
Comfortable beds, beautiful views, spacious rooms, eye-catching gardens and splendid restaurant; all under one roof! Who would not want to have their space designed by JNS Design ?
Retail Space
Just like a bunch of spaces that they adorn, JNS Design have officially started making Retail Spaces their forte! Be it a Jewelry Showroom or a space to create to a super market, they make everything of their own!
Making any space a warm vacation and relaxing for the patrons of their patrons, JNS Design makes it their utmost dedicated project and give in their hearts, minds and creativity to the project!
Share post: